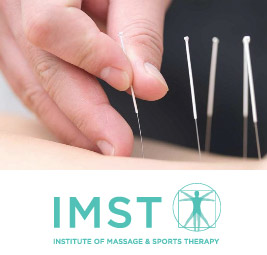 15th September 2018 9:30 am - 4:30 pm
Limerick
Annacotty, Co. Limerick
This 2-day workshop will cover:
Detailed theory and practical application of needles, benefits & contraindications
Hygiene and safety
The use of needles on all major muscles and joints such as ankles, Achilles tendons, Tibialis anterior, Gastrocnemius, Quadriceps, IT band, Knee joint, Knee ligaments, Hamstrings, Hip, Piriformis, Gluteals, Erector Spinae, SI Joint, Trapezius, Levator Scapulae, Scalanes, Shoulder, Wrist flexors/extensors
Electrotherapy treatment with needles
Utilise up to date neurophysiological ideas.
You will immediately acquire a new modality of treatment which can be used to effectively aid in improving a wide range of problems for your patients.
Insurance will be available via Balens on provision of a certificate on successful completion of course.
Course recognised by most major insurers
What is Dry Needling?
Dry needling is an invasive procedure whereby solid filament (acupuncture) needles are inserted into the skin and muscle directly at a myofascial triggerpoint. A myofascial triggerpoint (sometimes known as a knot) consists of multiple contraction knots, which are related to the production and maintenance of the pain cycle.
The approach is based on Western anatomical and neurophysiological principles which are not to be confused with the Traditional Chinese Medicine (TCM) technique of acupuncture.
What can Dry Needling help?
Dry needling can be used for a variety of musculoskeletal problems. Muscles are thought to be a primary contributing factor to the symptoms. Conditions which respond to dry needling include, but are not limited to:
Headaches, Frozen Shoulder, Tennis elbow, Carpal tunnel syndrome, Golfer's elbow, Buttock pain, Leg pain, Hamstring strains Shin splints, Muscle Spasms, Fibromyalgia Sciatic Pain, Hip Pain, Knee Pain, Repetitive Strain Injuries, Shoulder strains.
Dates & Schedule:
Saturday 15th & Sunday 16th September 2018
9.30 am-4.30pm on both days